Golf coaching is a very personal thing and something we take very seriously here at the Littlestone links academy. We pride ourselves in keeping up to date with our knowledge and keeping our clients improving week on week. Listening to our clients is the most important part of our job, understanding fully what it is you are looking for, is the first step in building a long lasting relationship. Each session is bespoke to the individual and tailored with the best possible professional advice.
Why Coaching?
Why spend hours looking for an answer which can take seconds to identify if you know what to look for?
Are you physically able to make the swing you see in your head as the swing you want?
Every golfer wants to play better, we enjoy the game more and that is our mission for you as our client, to play better golf.
With a wide array of professional achievements we are up to date and ready to help any part of your game.
Let technology guide you with our highly qualified PGA coaches. Simple use of the worlds best technology is just a click away.
Lessons will cover:
Golf Fundamentals
Swing Basics
Short Game
Long Game
Course Management
James Cunliffe - Director of Golf
I'm a passionate coach, who loves to know how things works. With a degree in Biomedical Science/Anatomy & Physiology and many years experience in coaching all levels of players, this forms the basis of my coaching philosophy. Creating simple movements bespoke to each individual is the best way of improving at this game. A Trackman and SAM lab instructor, I've been a coach to Tour Pro's, national champions, my dad and many more.
---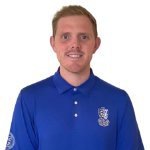 Nick Warwick - Head PGA Professional
Having started my golf journey as a junior member at Littlestone, my greatest success and proudest moment to date was my appointment as Head Professional in 2021, some 15 years later. Since my graduation with the PGA in 2010, I have gained a wealth of experience, working at various venues over the South East of England. I have an extensive client base, from juniors to club golfers at every level, from beginners to eli
---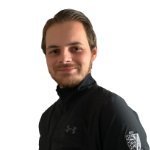 Jake Horrocks - Assistant PGA Professional & Junior Organiser
Jake started playing golf at the age of 11 here at Littlestone where he was a junior member up until the age of 18. He was part of a very successful junior team and competed in the Junior Team national finals held at Orsett Golf Club as well as the Kent Junior Foursomes Final on two occasions. After this he switched from the Junior Team to a member of our Professional Staff. Jake started the PGA Training Programme with the University of Birmingham in October 2016 and is now a fully qualified member of the UK PGA.
---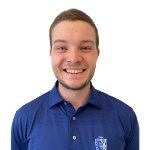 Mark Collins - Assistant PGA Professional
Mark is now in his final year of his PGA training and had been busy in 2020 gaining further knowledge in a variety of areas. Wedge Matrix Instructor and TrackMan Level Two certified.
---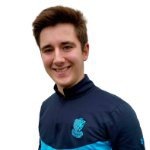 James Wright - Assistant PGA Trainee
James joined the club in 2020 and has quickly become an integral member of the team. In 2021 he will becoming more involved in the coaching team and will be involved in the re-structure of our junior academy. In his first year of his studies of the PGA foundation degree he is learning his trade and is already showing great potential.
---
Jake is very patient in his approach in giving instructions. He identifies difficulties and tries to make suggestions to suit individuals. Our sessions on Fridays have been interesting and he has allotted time to each individual fairly and with great understanding
Gill S - Club Member
I have always found the staff in the Littlestone Pro shop to be incredibly pleasant and helpful, whether I have just had a simple question or been looking for advice or equipment. I hesitate to mention names, because everyone has always been helpful, but special thanks must go to James for his excellent (and patient!) coaching and advice.
Howard C - Club Member
'The great thing about James Cunliffe as a coach, is that he understands that people's golfing journeys are all very different. Finding out the point you have reached on your journey and then working to help you get the best from the resources you have available, is what he does so well. He also has the knack of finding something that will resonate with you to help explain what it is you are trying to achieve. This moves his coaching beyond technique and very much towards feel. He's a good bloke as well!
John M - Club Member
I approached James in 2020 to help me regain some distance with my driver after being off golf for a couple of years due to illness and a significant back injury. It was imperative that James understood how my range of movement is restricted but also that he understood I have no desire to 'just play within myself'. James was a sympathetic and careful listener. We tried various swing changes to create extra club head speed and from there onto shaft performance we gained 50 yards in one afternoon. Brill !!
Graham F - Club Member
I'm definitely not a natural golfer and he introduces changes to my game at a pace I can cope with. Although it's definitely work in progress with me, I feel confident James's approach and individual coaching style will get me where I want my game to be.
Nigel A - Club Member
I've had several lessons now with James now, apart from James being friendly and professional as you would expect, he treated me as an individual, not the one size fits all lessons that I have experienced elsewhere. James spent time analysing my stance, grip and swing before putting together a lesson plan for me. When I struggle with the changes introduced into my game, James tries a number of different methods to help me.
Nigel M - Club Member