Golf coaching is a very personal thing and something we take very seriously here at the Littlestone links academy. We pride ourselves in keeping up to date with our knowledge and keeping our clients improving week on week. Listening to our clients is the most important part of our job, understanding fully what it is you are looking for, is the first step in building a long lasting relationship. Each session is bespoke to the individual and tailored with the best possible professional advice.
Why Coaching?
Why spend hours looking for an answer which can take seconds to identify if you know what to look for?
Are you physically able to make the swing you see in your head as the swing you want?
Every golfer wants to play better, we enjoy the game more and that is our mission for you as our client, to play better golf.
With a wide array of professional achievements we are up to date and ready to help any part of your game.
Let technology guide you with our highly qualified PGA coaches. Simple use of the worlds best technology is just a click away.
Lessons will cover:
Golf Fundamentals
Swing Basics
Short Game
Long Game
Course Management
James Cunliffe - Director of Golf
I'm a passionate coach, who loves to know how things works. With a degree in Biomedical Science/Anatomy & Physiology and many years experience in coaching all levels of players, this forms the basis of my coaching philosophy. Creating simple movements bespoke to each individual is the best way of improving at this game. A Trackman and SAM lab instructor, I've been a coach to Tour Pro's, national champions, my dad and many more.
---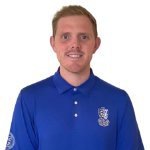 Nick Warwick - Head PGA Professional
Having started my golf journey as a junior member at Littlestone, my greatest success and proudest moment to date was my appointment as Head Professional in 2021, some 15 years later. Since my graduation with the PGA in 2010, I have gained a wealth of experience, working at various venues over the South East of England. I have an extensive client base, from juniors to club golfers at every level, from beginners to eli
---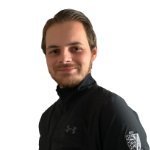 Jake Horrocks - Assistant PGA Professional & Junior Organiser
Jake started playing golf at the age of 11 here at Littlestone where he was a junior member up until the age of 18. He was part of a very successful junior team and competed in the Junior Team national finals held at Orsett Golf Club as well as the Kent Junior Foursomes Final on two occasions. After this he switched from the Junior Team to a member of our Professional Staff. Jake started the PGA Training Programme with the University of Birmingham in October 2016 and is now a fully qualified member of the UK PGA.
---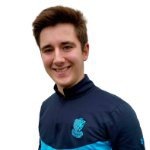 James Wright - Assistant PGA Trainee
James joined the club in 2020 and has quickly become an integral member of the team. In 2021 he will becoming more involved in the coaching team and will be involved in the re-structure of our junior academy. In his first year of his studies of the PGA foundation degree he is learning his trade and is already showing great potential.
---
Ben Brooker - Trainee Assistant
---
Mark has a very positive attitude and pleasant manner when dealing with all aspects of his work. He will spend time to explain technical terms and how they can improve your game. He is a good coach and always very professional in his approach.
Dave W - Club Member
I'm definitely not a natural golfer and he introduces changes to my game at a pace I can cope with. Although it's definitely work in progress with me, I feel confident James's approach and individual coaching style will get me where I want my game to be.
Nigel A - Club Member
Since Mark has joined the team he has proven to show his determination to improve his skills and provide the highest quality of coaching to the members. Mark also greets each and every customer with a smile and great customer service. His own golfing ability shines through in his coaching which his clients love to watch! He has settled into the club very well and has a very bright future ahead of him.
Jim G - Club Member
James has provided several lessons on various aspects of the game of golf over the past couple of years. He is enthusiastic, very understanding & brings a great deal of knowledge to these sessions. My game is gradually improving (until lockdown was forced on us) & I am looking forward to more great instruction when we are able to return.
Ian G - Club Member
ALL the staff in the Pro's Shop, on the Course and in the Clubhouse are knowledgeable, efficient and courteous to a degree seldom found anywhere else.
Keith R - Club Member
Putting was the theme of the session. Jake clearly explained the technique and we set about the different exercises aimed at reinforcing the coaching session. During the team competition Jake gave each person constructive feed back during the morning to help improve technique enabling us to make single putts by the end of the exercises. At the end of the session Jake summarised key points of the coaching and gave us pointers on what to work on.
Kelvin H - Club Member