Accessories
Protect what matters!
---
If you were walking down a rainy street with a wad of cash and you got to choose a bag to put it in, what would you go for? A 20p supermarket carrier bag? A shoulder bag? Oh no, you go for a waterproof bag with all the bells & whistles to keep that money safe! So, what about the contents of your golf bag?
The obvious place to start is with the clubs, but in this day & age it's safe to say you'll probably have a phone, a wallet and whatever else tucked away in your bag too. That's what Callaway made its waterproof Hyper Dry bags for.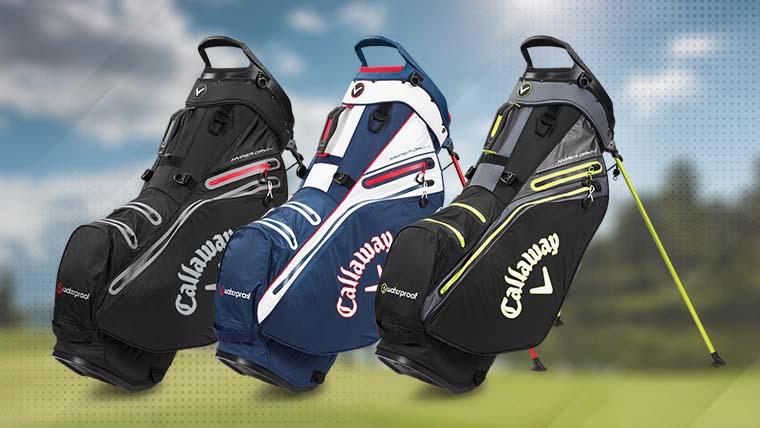 You can choose from a stand bag or cart bag model, both of which offer a dedicated valuables pocket (along with an insulated cooler pocket and other purpose-built features) and a seam-sealed construction for uncompromising protection. You can also enjoy full-length dividers for every single club; helping organise your clubs and keep them safe as well.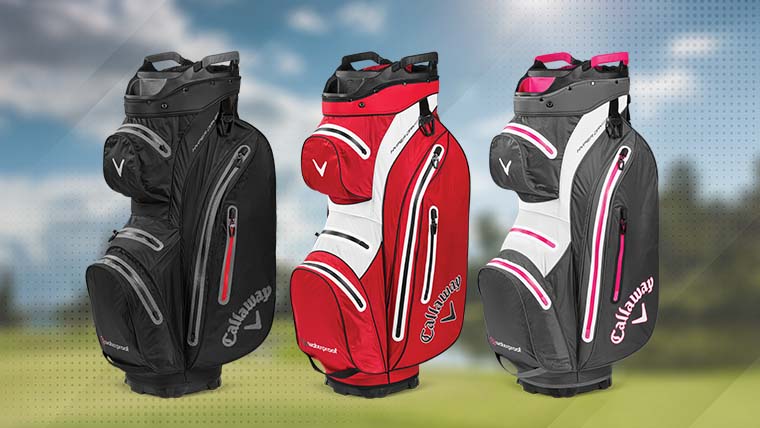 Are you ready for winter golf, or do you need to get yourself a bag to fight the weather? Our Callaway waterproof bag range has you covered.